Sanctions-hit Russia is offering hefty discounts to India for direct oil purchases, which will make it attractive for New Delhi to get into contracts with Moscow despite elevated freight costs, sources said. Russia is offering a hefty discount of as much as $30-35/barrel on its flagship Ural grade to...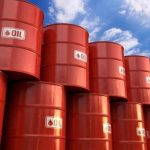 The government is committed to supporting initiatives for releases from the Strategic Petroleum Reserves for mitigating market volatility and calming the rise in global crude oil prices, the finance ministry said on Monday. At the same time, it's closely monitoring global price movements of commodities like crude oil, gas,...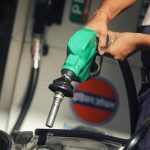 Road transport corporations (RTCs), which are run by state governments, are staring at big losses and an undermining of their operational viability owing to last week's hefty hike in prices of diesel for bulk consumers like them. The oil marketing companies, unable to pass on the recent rise in...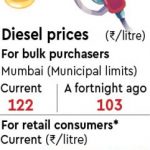 Oil prices soared to their highest since 2008 due to delays in the potential return of Iranian crude to global markets and as the United States and European allies consider banning imports of Russian oil. Talks to revive Iran's 2015 nuclear deal with world powers were mired in...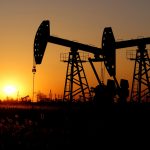 With the price of Brent crude surging past $113 per barrel on Wednesday amid concerns over supply disruptions after Russia's invasion of Ukraine, and a steep hike in domestic fuel prices looking imminent, the Centre's ambitious ethanol blending programme (EBP) may get a shot in the arm. The country...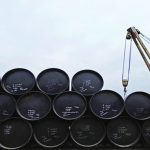 The CBI has questioned former Nation Stock Exchange CEO Ravi Narain in connection with its ongoing probe related to the alleged abuse of colocation facility by an NSE stock broker, officials said Sunday. The CBI investigators lobbed several sharp questions while recording Narain's statement on the colocation facility and...
Mukesh Ambani's Reliance Industries Limited called off its deal with Saudi Aramco last week, after having missed out on two self-imposed deadlines. With RIL having shelved the 20% stake sale in the oil to the chemical unit (O2C), the stock came under selling pressure on Monday, falling more than...
After making its presence felt in Bihar, Gujarat, Uttar Pradesh, and West Bengal, the All India Majlis-e-Ittehadul Muslimeen (AIMIM) has decided to make its political debut in Rajasthan as well. Speaking to media in Jaipur today, AIMIM chief and Hyderabad MP Asaduddin Owaisi said that he has decided to...
The Securities and Exchange Board of India (Sebi) has directed PNB Housing Finance (PNBHF) to halt its proposed Rs 4,000-crore share allotment to a clutch of companies led by the Carlyle Group. In a stock exchange filing on late Saturday evening, PNBHF said Sebi has restrained the lender from...