By Arun Srivastava Apprehension has come true. Just within forty eight hours of Supreme Court refusing to pass any interim order on the Maharashtra government's plea that there should not be any floor test in the Assembly, the BJP leader Devendra Fadavis, tipped to comeback as the person to...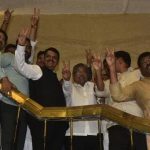 By Harihar Swarup On June 22, Droupadi Murmu reached the Brahma Kumaris Centre at Rairangpur in Odisha's Mayurbhanj district. Inmates of the centre, including its in-charge, Brahma Kumari Supreya, were pleasantly surprised to see the presidential candidate of the BJP-led alliance paying them a visit. The spiritually inclined Murmu,...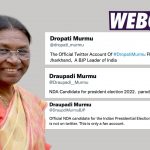 By Sankar Ray The Bharatiya Janata Party may apply the operation-dislodge model of breakaway Shiv Sena leader Eknath Shinde in capturing power in Rajasthan and Jharkhand. West Bengal is also in the defection antenna. The Opposition and BJP leader of West Bengal Suvendu Adhikari disclosed almost directly that after...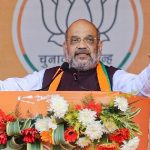 By K Raveendran Enthused by the sudden crash in crude prices, oil bears are daring to imagine oil at $50 a barrel. Their optimism is boosted by tanking stock markets, soaring inflation and mounting recession fears. Ever since the Russian invasion of Ukraine in February, oil prices have maintained...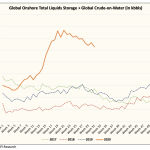 By Dr Arun Mitra Good health is essential not only for the progress of an individual but even more so for the society as whole. Since times immemorial mankind has looked into various methods and developed different techniques to impart effective healthcare. Primitive society attributed the causation and treatment...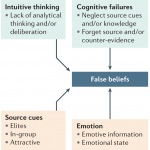 By Kalyani Shankar Is the ongoing Maharashtra political crisis an ideological battle within the Shiv Sena or the inability of  Maharashtra chief minister Uddhav Thackeray to convince his Sainiks about his soft Hindutva? Or is it the BJP's ambition to eliminate all non-BJP governments, or is it for the...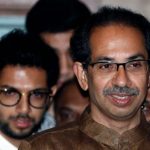 By Dr. Gyan Pathak With demand incentives withdrawn after FY 2024, maximum penetration of electric two-wheelers in India could be 71.54 per cent in Technology Driven Scenario by FY 2031, while  with no technological improvement and reduction in battery cost, penetration level of 21.86% only can be achieved even...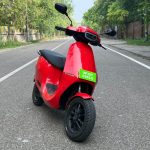 By Sushil Kutty At last the Delhi Police has gone and done the unpardonable. The capital's constabulary, which answers to the Union Home Ministry, summoned AltNews co-founder Muhammad Zubair from Bengaluru to Delhi and Monday, June 27, took him into custody in what looked like a sleight of the...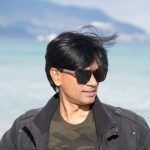 By Ben Beckett On Friday, the Supreme Court overturned Roe v. Wade, ending the constitutional right to abortion and making abortion illegal in at least eighteen states, with more potentially to follow. Despite ample warning, based both on the justices' histories and the leak of the decision almost two...