Appeal
The legacy of IPA, founded by Nikhil Chakravartty, the doyen of journalism in India, to keep the flag of independent media flying high, is facing the threat of extinction due to the effect of the Covid pandemic. Only an emergency funding can avert such an eventuality. We appeal to all those who believe in the freedom of expression to contribute to this noble cause.
Click here to learn more
By Arun Srivastava With the constituents of INDIA launching their drive for smooth seat sharing, the mainstream media, in collaboration with the media cell of the BJP, has launched fresh endeavour to recreate the image of Narendra Modi of being a strong and decisive administrator and an astute politician....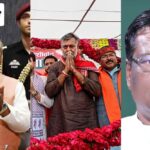 By Dr. Gyan Pathak Madhya Pradesh, Rajasthan, and Chhattisgarh have turned into a decisive political battlefield. The way Prime Minister Narendra Modi is posturing and positioning himself now, signify it, as well as his very high stakes, as if it would be do or die battle for him, since...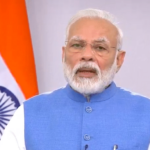 By Sushil Kutty Now we have a YouTuber Prime Minister. How many heads of state world over are YouTubers? Prime Minister Narendra Modi is unlike other world leaders. He can be as high and mighty as another. He can be as ornery and common as another. But this Prime...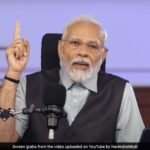 By Rahil Nora Chopra In a bid to reframe the politics of social justice before the 2024 Lok Sabha polls, Congress leader Rahul Gandhi has brought the OBC question to the forefront of national discourse by maintaining a sharp focus on it during his speech on the Women's Reservation...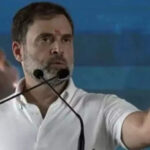 By Prabhat Patnaik The Narendra  Modi government, ever solicitous of corporate interests, has launched a plan whereby real estate developers and other corporates will be allowed to destroy large swathes of India's forest cover for starting projects that rake in profits. It is amending the Forest Conservation Act to...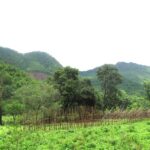 By Girish Linganna As the BJP gears up for the 18th Lok Sabha elections, slated for early 2024, there's speculation about whether Khalistan will become a central campaign issue for Prime Minister Narendra Modi. It's worth noting that Modi secured a resounding victory in the 2019 elections for the...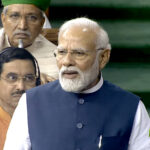 By Tirthankar Mitra Green is stated to be the colour of envy, but it was the colour of life to Mankombu Sambasivam Swaminathan, architect of Green Revolution which metamorphosed India's image from a begging bowl to a bread basket. A nonagenarian, M S Swaminathan was full of beans and...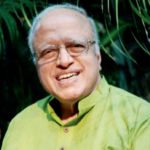 By Luke Savage In the pre–Donald Trump era of yonder, Republican presidential debates were usually dull and predictable affairs with occasional moments of comedy provided by cartoonish figures like Herman Cain. Last night's GOP debate at the Ronald Reagan Presidential Library in Simi Valley, California, managed to replicate this...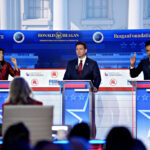 By Sushil Kutty The Nijjar killing is now a row. After India's External Affairs Minister S. Jaishankar called out Canada's hypocrisy and the United States' double standards, Canada sought to balance with "We cannot bend rules" for anybody. This at the United Nations General Assembly. India's External Affairs Minister...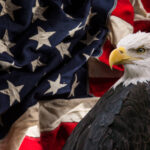 By Arun Srivastava It is undeniable that Bihar is India's most economically backward state. The primary reason for pushing Bihar into the quagmire of extreme poverty and poor socio-economic development squarely lies on the upper castes of the state, who treated the state as their vassalage. The principal factor...