An appeal
The legacy of IPA, founded by Nikhil Chakravartty, the doyen of journalism in India, to keep the flag of independent media flying high, is facing the threat of extinction due to the effect of the Covid pandemic. Only an emergency funding can avert such an eventuality. We appeal to all those who believe in the freedom of expression to contribute to this noble cause.
Click here to learn more
By Kalyani Shankar Is the ongoing Maharashtra political crisis an ideological battle within the Shiv Sena or the inability of  Maharashtra chief minister Uddhav Thackeray to convince his Sainiks about his soft Hindutva? Or is it the BJP's ambition to eliminate all non-BJP governments, or is it for the...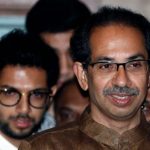 By Dr. Gyan Pathak With demand incentives withdrawn after FY 2024, maximum penetration of electric two-wheelers in India could be 71.54 per cent in Technology Driven Scenario by FY 2031, while  with no technological improvement and reduction in battery cost, penetration level of 21.86% only can be achieved even...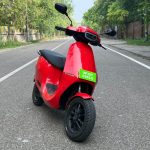 By Sushil Kutty At last the Delhi Police has gone and done the unpardonable. The capital's constabulary, which answers to the Union Home Ministry, summoned AltNews co-founder Muhammad Zubair from Bengaluru to Delhi and Monday, June 27, took him into custody in what looked like a sleight of the...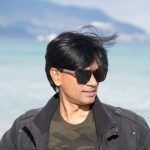 By Ben Beckett On Friday, the Supreme Court overturned Roe v. Wade, ending the constitutional right to abortion and making abortion illegal in at least eighteen states, with more potentially to follow. Despite ample warning, based both on the justices' histories and the leak of the decision almost two...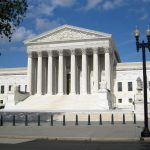 By Arvind Narrain Senior advocate Fali S. Nariman, described civil rights activist and journalist Teesta Setalvad as a "foot soldier of the Indian Constitution". Today, the foot soldier has been arrested for zealously pursuing justice for one of independent India's most egregious wrongs, namely the Gujarat pogrom, which was...
By Ashis Biswas Senior Trinamool Congress (TMC) leaders in West Bengal are deeply embarrassed by the unacceptably poor performance of their party in the recent Tripura Assembly by-elections. They have been remarkably reticent on the issue, not least because the humiliation they face is directly attributable to party second-in-command...
By P. Sreekumaran THIRUVANANTHAPURAM: Overkill does not pay in politics. That is the bitter lesson the Congress and the party-led Opposition United Democratic Front (UDF) is learning at a heavy cost. The Congress's attempt to extract undue political advantage from the Students Federation of India (DSFI)'s attack on Wayanad...
By Nantoo Banerjee It is a matter of concern that India, sitting over the world's fifth largest proven coal reserves of well over 111 billion tonnes, produces only around 800 million tonnes of coal per annum and continues to be a major global coal importer year after year. China,...
By Dr. Gyan Pathak Had the Modi Government not been undergoing some fresh resistance from the unemployed youths for yet another disastrous policy experiment in defence recruitment, the rules under four controversial labour codes would have been notified by now for their implementation from July 1, as it had...
By Eoghan Gilmartin "A very hard blow." Spanish prime minister Pedro Sánchez couldn't mask his disappointment at the resounding defeat for his Socialist Party (PSOE) in its traditional stronghold of Andalusia last Sunday. In a seismic shift in the country's electoral politics, the conservative Partido Popular (PP) swept to...