Appeal
The legacy of IPA, founded by Nikhil Chakravartty, the doyen of journalism in India, to keep the flag of independent media flying high, is facing the threat of extinction due to the effect of the Covid pandemic. Only an emergency funding can avert such an eventuality. We appeal to all those who believe in the freedom of expression to contribute to this noble cause.
Click here to learn more
By Dr. Gyan Pathak PM Narendra Modi has been expressing deep concern for women in every election rally in the country after the passage of Women's Reservation Bill in the Parliament of India with near unanimity, barring only two AIMIM members who opposed it in the Lok Sabha. However,...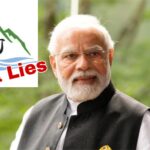 By L S Herdenia BHOPAL: In a surprise and dramatic move, the BJP shifted MPs including three Union Ministers, asking them to contest for the Vidhan Sabha in Madhya Pradesh in the coming polls. Observers feel that this move has twin objectives. The party feels that this time it...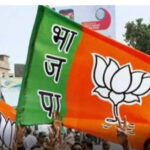 By Pradeep Kapoor LUCKNOW: Shocked by humiliating defeat at Ghosi assembly by-polls early this month, an unnerved BJP high command is busy in making new road map to face INDIA in Uttar Pradesh to get maximum seats in 2024 Lok Sabha polls. Before Ghosi by-polls, BJP was confident of...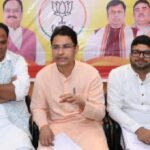 By Ashis Biswas Among major tribal leaders in India's Northeast region and influential civil rights organizations, the recent reference made by Prime Minister Mr. Narendra Modi in Parliament to the bombing of some areas in Mizoram in 1966 by the Indian Air Force, has revived old, bitter, divisive memories...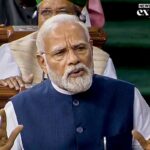 By Tirthankar Mitra One can enter into a civilized debate or a heated altercation about whether Ishwar Chandra Vidyasagar should be remembered for his erudition or his everflowing kindness. It would not be out of place as his 203rd birth anniversary is being widely observed on September 26 but...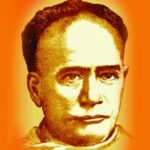 By Nitya Chakraborty After the passing of the Women's Reservation Bill in Parliament in the special session last week, the think-tanks of the BJP aided, by veteran poll strategists, have been busy working out the best time suited to the party for holding the Lok Sabha elections, due in...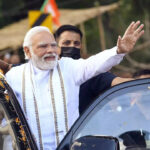 By Nantoo Banerjee Had Pierre Yves Elliott Trudeau, father of Canadian Prime Minister Justin Trudeau, been alive today, he would have probably been a little embarrassed, if not distressed, to see his beloved country has become a home of small migrant Sikh terrorist groups hopelessly engineering to separate the...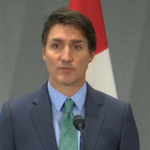 By Kalyani Shankar The ongoing massive diplomatic row has brought a sudden spotlight on the Canada-India relationship. Differences emerged between the two countries after Canadian Prime Minister Justin Trudeau alleged Indian involvement in killing a separatist Sikh activist, Nijjar. Outraged, New Delhi vehemently denied the claim and dismissed it...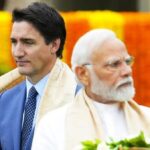 By Sushil Kutty Prime Minister Narendra Modi is the front-runner though INDIA's Rahul Gandhi could be ahead. Ask random Congress leaders and their faith in the Gandhi scion is unwavering. They are adamant Modi has slid behind Rahul Gandhi in people's reckoning and that the Wayanad MP has left...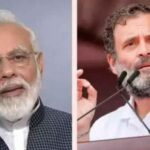 By Tirthankar Mitra Having built Trinamool Congress from the scratch and weeding out those who might question her style of functioning, West Bengal chief minister and Trinamool Congress chief Mamata Banerjee is long accustomed to having her ways. But a dilemma confronts her whether to be tagged with imploding...