Appeal
The legacy of IPA, founded by Nikhil Chakravartty, the doyen of journalism in India, to keep the flag of independent media flying high, is facing the threat of extinction due to the effect of the Covid pandemic. Only an emergency funding can avert such an eventuality. We appeal to all those who believe in the freedom of expression to contribute to this noble cause.
Click here to learn more
By Satyaki Chakraborty The Communist Party of Chile, a coalition partner of the left wing government of the country headed by President Gabriel Boric took a major step in rejuvenating the party at its meeting on Sunday by electing the fire brand trade union leader Barbara Figueroa as the...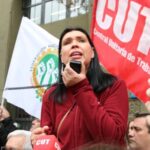 By Dr. Gyan Pathak It is a fact, which even Prime Minister Narendra Modi can't deny, that majority of Indians, especially women aged 15-49 years (57 per cent) and children aged 6 months – 5 years(67 per cent),and also men aged15-49 years (25 per cent), don't even have enough...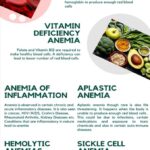 By Krishna Jha In the five-day session of the Parliament, which was unusual, the themes taken up were certainly not manageable in just five days, but they were all clinched in both the houses. The last session of the Parliament had concluded only on August 11 and coming session...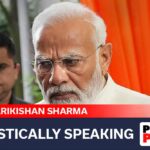 By P. Sudhir Hate speech against Muslims, which has become rampant in society, has now invaded parliament. On the last day of the special session, which was held in the new parliament building, the BJP member of parliament from Delhi, Ramesh Bidhuri, used the most foul and crude anti-Muslim...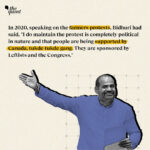 By Girish Linganna A recent report by Bloomberg indicates that the ruling party in India, led by Prime Minister Narendra Modi, and associated organizations were responsible for a significant portion of hate speech incidents targeting Muslims in the first half of the year. The report, released by Hindutva Watch,...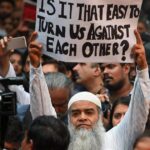 By Tirthankar Mitra Her voice could have launched a thousand ships. It did not; instead a million or more persons listen with rapt attention whenever Lata Mangeshkar songs are broadcast and today September 28 when her birth anniversary is being observed, it would be no exception. One would hear...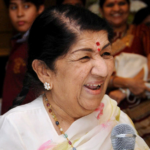 By Arun Kumar Shrivastav While Indians are gloating over the ongoing diplomatic row between India and Canada, their European counterparts are spending their evenings debating a salacious scandal. The story begins on August 20 when the Spanish and UK teams played the FIFA Women's World Cup Final in Sydney....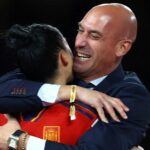 By John McEvoy The Economist decided to mark the fifty-year anniversary of Chile's coup by insisting that Chileans move on from the events of 1973 — even as its own writer distorted the historical record beyond recognition. On September 11, 2023, exactly fifty years after the brutal 1973 coup,...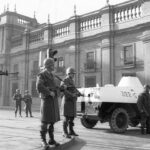 By K Raveendran There is renewed hope for those who have dared to challenge the Modi government's practice of using Enforcement Directorate to go after political adversaries. The Supreme Court has made it known that a three-judge special bench has been constituted to review a controversial judgment passed by...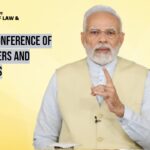 By Dr. Gyan Pathak Congress is in dominant position in the three election bound states of the Hindi belt – Rajasthan, Madhya Pradesh, and Chhattisgarh. Hence, the party may decide not to initiate seat sharing talks with Samajwadi Party (SP), which has only marginal presence in Madhya Pradesh, while...