Appeal
The legacy of IPA, founded by Nikhil Chakravartty, the doyen of journalism in India, to keep the flag of independent media flying high, is facing the threat of extinction due to the effect of the Covid pandemic. Only an emergency funding can avert such an eventuality. We appeal to all those who believe in the freedom of expression to contribute to this noble cause.
Click here to learn more
By Arun Srivastava Fighting RSS fascism and saffron authoritarianism has been the major task before the Communist Party of India (Marxist-Leninist)-Liberation and for achieving this mission, the party would continue to work for strengthening the INDIA block. Like the CPI(M), the CPI(ML-Liberation) does not suffer with any ambiguity. The...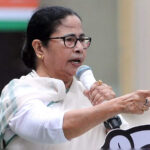 By Tirthankar Mitra Rendition of any Rabindra Sangeet in Suchitra Mitra's powerful yet melodious voice has always left her audience asking for more. More often than not, the singer extraordinary of Bengal obliged. On the occasion of her birth centenary this month, one once again feels the appeal of...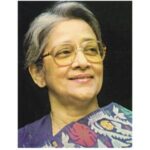 By Harihar Swarup When you have an incredible face, an incredible figure and incredible talent, you really have it all. Film star Deepika Padukone works harder than anyone. She has inherited from her parents a lot of discipline. Deepika, 37, is India's highest paid film female actress. She reportedly...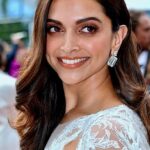 By Girish Linganna After India gained freedom from Britain in 1947, some people didn't think a country with so many different regions could stay together. India has managed to stay united, but there have been challenges to its unity. One significant challenge is the Khalistan movement, which wants to...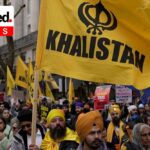 By M A Hossain On September 13, North Korean leader Chairman Kim Jong-un embarked on his first foreign visit, following the global public health crisis. His arrival was marked by disembarkation from his bullet-proof train at the Vostochny Cosmodrome spaceport, located in the Amur Oblast in the Russian Far...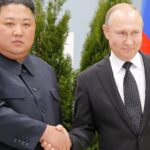 By Satyaki Chakraborty The United States is witnessing one of the biggest working class actions in its history as the United Auto Workers (UAW) affiliated workers are on an indefinite strike action from September 15 after the talks with the three top automakers General Motors, Ford and Stellantis failed...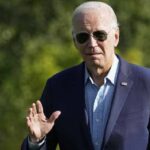 By Girish Linganna In a recent interview, Mykhailo Podolyak, an adviser to the President of Ukraine, Volodymyr Zelenskyy, mentioned that he believed countries such as India and China might not have strong intellectual capabilities and might not fully think through the outcomes of their actions. Podolyak's remarks followed just...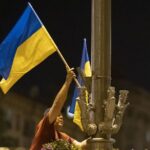 By Arun Kumar Shrivastav Finally, there is news from Pakistan not about looming bankruptcy or anarchy. It's about one of those beautiful things that Pakistan has in abundance. Indian people have been following Sachin Meena and Seema Haider's love story, gasping at the beauty and lean figure of Seema...
By Dr. Gyan Pathak On the current pace of reforms, the world may take between 197 to 430 years to close the global gender gap, which means misallocation of women's talents and abilities would remain a major issue to the detriment of societies for a long time. The estimate...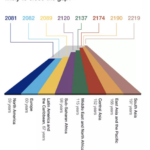 By Rejimon Kuttappan On March 10, Prime Minister Narendra Modi said in a post-budget webinar on Economic Empowerment of Women that, "India can move forward only by raising the levels of the respect for women and the sense of equality." On August 15, in his Independence Day speech at...