An appeal
The legacy of IPA, founded by Nikhil Chakravartty, the doyen of journalism in India, to keep the flag of independent media flying high, is facing the threat of extinction due to the effect of the Covid pandemic. Only an emergency funding can avert such an eventuality. We appeal to all those who believe in the freedom of expression to contribute to this noble cause.
Click here to learn more
  By Gyan Pathak The Mahatma Gandhi National Rural Employment Guarantee Scheme, popularly known as MGNREGA scheme is systematically being sabotaged. It is being financially throttled by the Centre in many ways – by reducing budgetary provisions, not releasing funds in time, and resorting to political expediency by...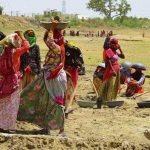 By K Raveendran With the Modi government increasingly citing 'policy' to justify what it is doing, the Supreme Court has felt compelled to deprecate this tendency. A bench comprising Justices DY Chandrachud and AS Bopanna, hearing a plea against the levy of GST on equipment such...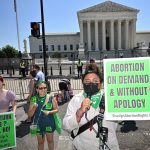 By Dr. Nilanjan Banik Over the last two weeks, the Opposition is disrupting the Lok Sabha on the grounds of high LPG price and GST on pre-packaged food items as factors behind inflation. And on August 5, Reserve Bank of India (RBI) increased the repo rate by 50...
By Sushil Kutty Men and women in black. The women outdoing the men in scaling police barricades. Especially Priyanka Gandhi Vadra. The nationwide protests were against price rise; unemployment, and GST on "dahi and dhood" and other food items. Not surprisingly, the presser earlier in the morning made...
  By Arun Srivastava While Narendra Modi's buddies and his Andha Bhakts have been striving hard to project him as one of the most visionary political leader India has ever produced, his actions portray a different picture that strengthen the impression of his being a leader who does...
  By Harihar Swarup Is anything changing in Kashmir? The merchant selling bronze items in narrow streets of Lal Chowk was surprised by the question. He had no idea who I (this columnist) was. Seeing his discomfort, I introduced myself and asked him to speak freely. His reply...
  By James M Dorsey When US intelligence asserted that Iran was selling hundreds of combat drones to Russia, it was signalling more than Iranian support for Vladimir Putin's invasion of Ukraine. Suggesting that Russia was not capable of serial producing its own drones, the intelligence served...
By Anjan Roy In the face of persistent inflationary pressures and tie in prices, the Reserve Bank of India has jacked up on Friday its basic policy rate —the repo rate— by 40 basis points to 5.4%. With this hike, the RBI policy rate now reaches what it was...
By Dr. Gyan Pathak Spectrum (radio waves) is a scarce resource, and almost all of us may have already heard something about 2G, 3G, 4G, and now 5G. Even PM Narendra Modi has been championing for it for quite some time. However, it would be shocking to know that...
By Sushil Kutty If a Karnataka lingayat seer is to be believed, Rahul Gandhi will be prime minister in 2024. With that taken for granted, the Congress can set its eye on winning the 2023 Karnataka assembly elections. The lingayat seer is invested in Rahul Gandhi. He also happens...