The Savarkar row in Maharashtra continues with Deputy Chief Minister Devendra Fadnavis and Union Minister Nitin Gadkari's latest attack against Congress leader Rahul Gandhi over his critical remarks on Hindutva ideologue V D Savarkar.
Union Minister Gadkari on Tuesday thanked Rahul Gandhi for giving the BJP the opportunity to get Savarkar's message to each and every household.
"We should thank Rahul Gandhi for giving us the opportunity to take the truth and Savarkar to every household. Rahul Gandhi should continue doing this," Gadkari said while addressing a gathering in Nagpur as part of the "Savarkar Gaurav Yatra".
Calling for an apology from Rahul Gandhi, Nitin Gadkari claimed that he had not read what his grandmother Indira Gandhi and grandfather Feroze Gandhi said about Savarkar. "It was Savarkar who showed that Hindutva is a way of life. He broke caste barriers," Gadkari said.
Rahul Gandhi has been at the centre of a fresh showdown over his recent Savarkar comment. Following his disqualification from the Lok Sabha after his conviction in the Modi-surname defamation case of 2019, Rahul Gandhi said he wouldn't apologise as he is not Savarkar.
Devendra Fadnavis attacked Rahul while addressing a gathering at the concluding programme of the "Savarkar Gaurav Yatra" in his hometown Nagpur.
Referring to Gandhi, who has attacked Savarkar multiple times over the issue of mercy pleas, the state home minister said some people born in India have no knowledge of its history or contemporary times.
"Someone who has no political future wakes up everyday and abuses Savarkar daily and to answer such people everyone in Maharashtra has come on roads in the form of the Savarkar Gaurav Yatra," said Fadnavis.
Fadnavis also reacted to Gandhi's remarks that he will not apologise (for Modi's surname comments) as he is not Savarkar. The BJP leader said the disqualified Lok Sabha MP cannot become like the Hindutva icon.
"You are not Savarkar and not even Gandhi. To become Savarkar you need to make sacrifices," he said.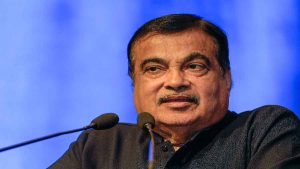 With inputs from News18