The Central Bureau of Investigation (CBI) has arrested S Bhaskar Raman, a close associate of Congress leader Karti P Chidambaram in an ongoing visa corruption case following questioning late last night, sources said. The CBI has filed a fresh case against Lok Sabha MP Karti Chidambaram, son of...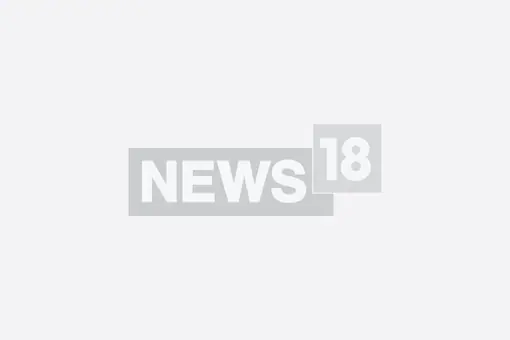 The government on Tuesday announced a relaxation on its orders restricting wheat exports. It has been decided that wherever wheat consignments have been handed over to Customs for examination and registered into their systems on or before May 13, such consignments would be allowed for export, according to an official...
The Rashtriya Janata Dal on Monday asked Rahul Gandhi to look at recent electoral history of regional parties putting up a strong fight against the BJP as it took a swipe at him for his critical comments aimed at them, saying the Congress leader's claims were "bizarre" and not...
Prime Minister Narendra Modi chaired a brainstorming session with Uttar Pradesh's Yogi Adityanath cabinet in Lucknow on Monday evening. During his meeting with UP ministers, the PM said that only good governance opens the way to power. With this, he asked all the ministers of the state to further...
Prime Minister Narendra Modi is scheduled to fly to Nepal on Buddh Purnima today to pay a visit to Lumbini, the birthplace of Lord Buddha in Nepal, nearly seven months after inaugurating the Kushinagar airport in October last year. According to reports, the PM will land at the newly...
Seeking to spread its wings in the southern State of Kerala, New Delhi Chief Minister and Aam Aadmi Party national convener Arvind Kejriwal on Sunday announced his party's political alliance with Twenty20, a political party, promoted by a business group here, and targeted the mainstream political parties in the...
West Bengal's Malda district has become the latest site of a political tussle between the Bharatiya Janata Party and the Trinamool Congress, this time over the issue of "forced conversion". BJP state president Sukanta Majumdar on Monday tweeted some photographs of people protesting with the allegation that the inspector incharge...
Congress leader Rahul Gandhi announced on Sunday that the party will undertake a yatra in October to re-establish and strengthen its connection with the people. While acknowledging that Congress' connection with people has been broken, he also laid emphasis on the "one family, one ticket" rule to ensure that...
Congress leader Rahul Gandhi is likely to embark on padyatra (foot march) from Kashmir to Kanyakumari to connect with the masses. The yatra was part of discussion during the 'chintan shivir' of the party. It is likely to commence later this year in run-up for the general elections,...