By Sushil Kutty For the misogynist, waking up on Ganesh Chaturthi morning was disappointing. Overnight the Modi Cabinet had, during the course of an unscheduled meeting, cleared the Women's Reservation Bill, which had been lying dormant for years much to the giddy happiness of male chauvinists, who deep down...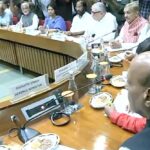 By Girish Linganna The use of seabed warfare is growing in Europe and could extend to the Indian Ocean. The recent Ukraine conflict highlights the vulnerability of crucial seabed infrastructure. Australia and India should get ready for the possibility of seabed warfare and its implications and work together to...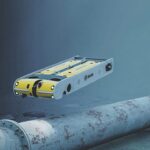 By Tirthankar Mitra Many present day patrons of the stage together with a large group of film goers in Bengal would balk at referring to Sova Sen as a thespian. The roles she had essayed on stage and screen, they feel did not rise to such heights to dub...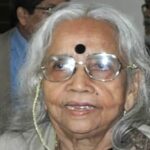 By Carlos Cruz Mosquera Just over a year ago, no one would have thought Colombia could provide an example of a leftist governing model. The nation has long been the bastion of what supporters see as liberal-democratic rule in South America — falling to neither left-wing revolution nor the...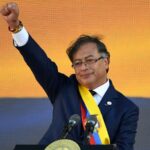 By Kalyani Shankar The Congress leaders are upbeat after the weekend Congress Working Committee meeting in Hyderabad. They are ready to plunge into poll mode. The C.W.C., the Party's highest policy-making body agreed on several contentious and sensitive topics and planned its future course. The meeting was the first...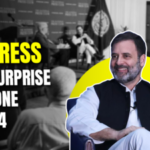 By Nantoo Banerjee The United States Trade Representative, Ms. Katherine Chi Tai, may not be fully aware that most of the high-tech mass market electronics gadgets such as laptops, tablets and personal computers under global US brands exported to India are not manufactured in the US. They are built...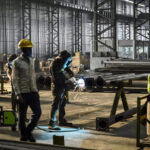 By Dr. Gyan Pathak Hindutva brand politics seems to be in trouble in all the five poll bound states – Telangana, Rajasthan, Madhya Pradesh, Chhattisgarh, and Mizoram – for which election schedule are to be announce within few weeks from now. Prime Minister Narendra Modi has come on the...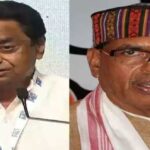 By Sushil Kutty Prime Minister Narendra Modi turned 74 on Sunday, September 17. Who cares is what one set of people say. The other set's cloying sycophancy was on full display. That said, successful people have charisma. What about Prime Minister Narendra Modi? Hundreds of millions hang on to...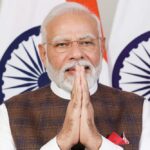 By Arun Srivastava Reminiscent of Atal Behari Vajpayee advice to Narendra Modi, within a month of the Gujarat pogrom, that he should follow Rajdharma, the RSS Joint General Secretary Manmohan Vaidya told the three-day RSS coordination meet at Pune that situation in Manipur continues to be "worrisome" but the...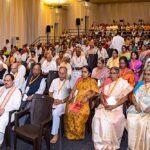 By Pradeep Kapoor LUCKNOW: Ghosi assembly by-election victory has boosted the morale of leaders and workers of INDIA partners Samajwadi Party, Congress and RLD to take on BJP in 2024 Lok Sabha polls in Uttar Pradesh. Samajwadi Party is a bigger partner with more than 100 MLAs in UP...