Appeal
The legacy of IPA, founded by Nikhil Chakravartty, the doyen of journalism in India, to keep the flag of independent media flying high, is facing the threat of extinction due to the effect of the Covid pandemic. Only an emergency funding can avert such an eventuality. We appeal to all those who believe in the freedom of expression to contribute to this noble cause.
Click here to learn more
By Dr. Gyan Pathak UN Climate Change Conference – United Arab Emirates (November 30 – December 12, 2023), popularly known as COP28, has begun with first major milestone on the day-one, by delivering a historic agreement that made the Fund operational, which was agreed upon during COP27 last year....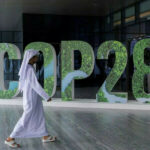 By Arun Srivastava If the exit polls on the five state assembly polls relating to Telangana are to be believed, the BJP's grandiose plans to conquer South as envisaged by both the Prime Minister Narendra Modi and the Home Minister Amit Shah, will be in tatters after December 3....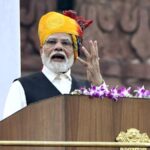 By Rahil Nora Chopra The peoples verdict for the five state assembly elections will frame future political course of Rahul Gandhi. A win for Congress in these elections will direct the path for Rahul Gandhi's political ascendance and recognition as the potent eligible and desired national leader. A win...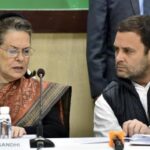 By K R Sudhaman A hackneyed statement is made on the economy nowadays that is — India is in a bright or sweet spot, while many others tottering and more importantly the global economy is slowing down with geo-politics making the situation worse. It is true that Indian economy...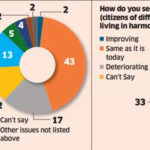 By Satyaki Chakraborty The platform of Central Trade Unions — AITUC, INTUC, HMS, CITU, AIUTUC, TUCC, SEWA, AICCTU, LPF and UTUC and Independent Sectoral Federations/ Associations along with Samyukta Kisan Morcha has congratulated the workers and farmers for the successful Mahapadav for three days from November 26 to 28,...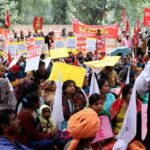 By Girish Linganna Three naval vessels from China have arrived in Myanmar to conduct joint exercises with the Myanmarese Navy, according to the country's military leadership. This comes at a time when tensions over a border dispute have strained relations between Myanmar and China, considered Myanmar's key ally; and...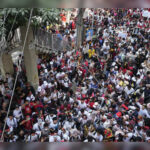 By Arun Kumar Shrivastav After his debut film Homecoming's success, Director Soumyajit Majumdar is currently working on Parvathy Baul's biopic. Notably, the director has confirmed an actress from the Hindi film industry playing Parvathy's character and is nearing the casting process's finalization. The biopic promises to shed light on...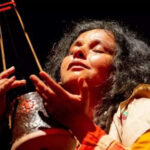 By Anjan Roy Henry Kissinger, former US secretary of state, who died on November 30 at 100, was so infuriated by Indira Gandhi pressing ahead with creation of Bangladesh and seeing his games foiled and defeated by an impoverished country, had called the "Indian bastards" in private, expressing his...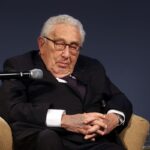 By Sushil Kutty The release of a book on November 29 in New Delhi brought the focus back on the INDI-Alliance, which was seen to be losing its direction and purpose in recent weeks much to the chagrin of those who wanted to see the back of Prime Minister...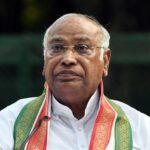 By Arun Srivastava Any amount of money that is being spent on the Dalits and poor in the management of RSS-BJP's political perception is a national waste. During the UPA era, the Sangh had used its might to try foil Dr Manmohan Singh's move to get the Food Security...